07 Nov

ARRC RD05: PRACTICE REPORT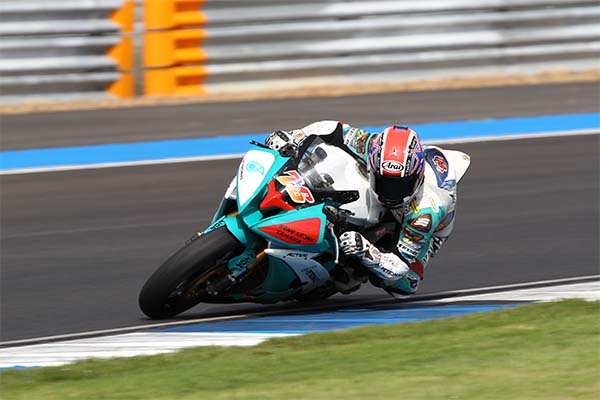 Suhathai Chaemsup made a massive statement of intent as he set the pace in the SuperSports 600cc opening practice ahead of this weekend's PETRONAS Asia Road Racing Championship at the Chang International Circuit, Thailand on Friday.
The Thai rider blew away his opposition in the dying minutes of the third practice session (FP3), setting the 4.554 kilometre circuit ablaze with 1'40.621s. Earlier today he came in third quickest in FP1 with 1'41.716s and sixth in FP2 with 1'41.665s.
Zaqhwan who ran FP3 on worn-out tyres missed the top spot by 0.057 seconds and settled for second best with 1'40.678s while Apiwat Wongthananon secured third, 1'40.731s.
Former Moto2 World Championship rider, Tomoyoshi Koyama and Jakkrit Swangswat wrapped up the top five in 1'41.068s and 1'41.121s.
Separately Gupita Kresna quickly found his way around the CIC to dominate the Underbone 130cc practice sessions ahead of Malaysians, Norizman Ismail and Mohd Amirul Ariff Musa.
The Indonesian rider clocked his best time within four laps of exiting the pits in FP2 with 2'08.123s, shaving off 1.391 seconds off his best lap in FP1.
Norizman made the next best effort in 2'09.317s while Amirul earned third best based on his best lap in FP1 with 2'10.317s.
Rounding up the top five were Mohd Rozaiman Mohd Said and local rider, Vorapong Malahuan with 2'10.477s and 2'10.549s respectively.
For more news and info please visit www.asiaroadracing.com