13 Mac

FITRI JOINS YAMAHA FACTORY SQUAD FOR 2015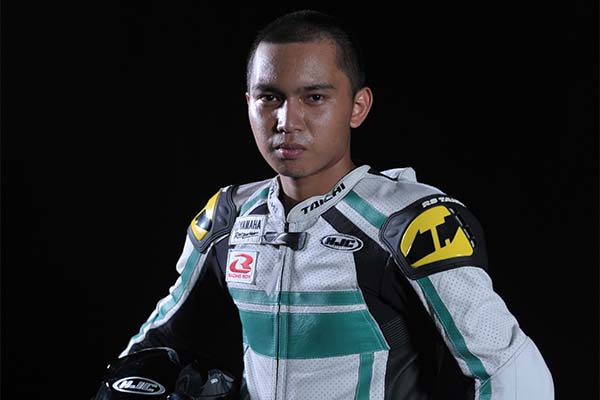 Mohd Fitri Ashraf Razali has inked a deal with PETRONAS Yamaha CKJ for 2015 and he will make his debut with the factory squad this weekend in the opening round of the PETRONAS AAM Malaysian Cub Prix Championship in Temerloh, Pahang.
After four years riding for Harian Metro Y-TEQ SCK Honda Racing, Fitri decided that it was best for his career to split from the Honda camp after he endured a difficult 2014 season that saw him finish 12th overall – his lowest result since he joined the CP130 category in 2012.
Fitri will now compete alongside Mohd Affendi Rosli (another former SCK rider) together with Ahmad Afif Amran and all three riders are committed to laying down an assault to bring back the CP130 title and team awards for Yamaha by the end of the season.
"I am very happy and excited to join and represent the Hong Leong Yamaha factory team in the CP130 class," Fitri said.
He added, "This team is like a big family, and I will do what is necessary to give the maximum. The team has won many races and for sure, my goal is to win as well, but I'll take the time necessary for that. Many great racers rode for Yamaha so it's a dream come true to continue this tradition."
When asked about his feelings leaving SCK Racing, Fitri commented, "SCK is a great team. I learned a lot from them and I have nothing but respect for them.
"However, there comes a time in every riders' career that they need to switch to new teams or manufacturers in hope of learning something new. I am at that junction now – that is the main reason why I chose to go with Yamaha this year," he said.
Speaking about his expectations, racing for a new team and a new bike, Fitri said, "Certainly I will need some time to adapt to the new team environment but I do not think this will be a big issues because HLYM has always been very professional. Right now, my main concern is looking for a strong pace with the new bike because it is quite different from what I used to ride for the past four years."